AUSTRALIAN STORYTELLING
This storytelling website contains articles and stories by storytellers for storytellers. Storytellers are invited to contribute to the articles and stories. Copyright of all contributions remains with each author.
Objectives :
Promote the craft and skills of storytelling.
Provide a forum for storytellers to share skills.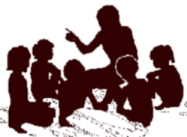 In each state of Australia there is a Storytelling Guild offering Story events and workshops. Guild members are all around Australia and include:
Professional storytellers
People who love telling stories
People who love hearing stories
What is Storytelling?
What a simple question but – oh, how difficult it is to define.
To me storytelling is a measure of magic shared between the teller and audience. It is a meeting of minds where visions, values, feelings and memories are passed on in words. Storytellers send out words showing their vision and receive feedback from their listeners in the form of body language. When this connection works, a special form of energy is present – I call it magic.
What is received is different for each listener and the feedback from the audience is different with every telling. The magic of stories can transport us back to more innocent times or project us forward into the unknown future, in fact, it can take us to any place we could possibly go.
In that way storytelling is a journey of exploration. What the listeners see depends upon the skill of the teller and their perception of the journey – some see all the scenery while others just see the technical things.
Storytelling can rekindle memories in the minds of the listeners and teach us in subtle ways. It is a vehicle which can be used to heal, break down barriers, and build bridges in communities without the listener being aware of its purpose – it's a community activity. More . . .